政治
US President Donald Trump called North Korea and a few other nations "rogue regimes" in his first speech at a UN General Assembly on Tuesday. He said his country may have to destroy Pyongyang if it threatens its neighbors.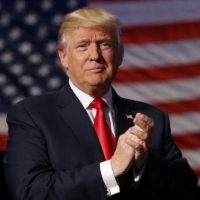 The special investigation squad of the Osaka District Public Prosecutors Office arrested the former head of an educational institution and his wife on Monday. The couple is suspected of illegally receiving public subsidies to build an elementary school in Osaka.

Japan's Defense Minister resigned on Friday to take responsibility for a cover-up scandal involving daily activity logs of GSDF units in South Sudan. The Foreign Minister has taken over her duties to serve the two posts until a Cabinet reshuffle scheduled for next week.

The Ministry of Justice announced on Thursday that it hanged two death-row inmates including a man found guilty of multiple murders in the 1990s, who had filed a retrial plea. The other inmate was convicted of killing a female colleague in 2011.

President Donald Trump announced on Thursday that the United States would withdraw from the Paris accord on climate change, which he views as an obstacle to his goal of creating jobs and promoting economic growth in his country.

A former vice minister of education told a news conference on Thursday that documents exist linking Prime Minister Shinzo Abe to the decision to approve a veterinary medicine faculty at a university run by a close friend of Abe.

Independent centrist candidate Emmanuel Macron was elected as France's youngest president on Sunday. The former investment banker is married to his former teacher, who is 25 years his senior.

The Japanese prime minister expressed support on Friday for the resolve of the United States after its missile strikes on a Syrian air base, from which a chemical attack was allegedly launched.

The Japanese government reached a three-way agreement on Friday with business and labor leaders to limit monthly overtime work to less than 100 hours during busy periods.
The Chief Cabinet Secretary stressed on Friday that the decision to end the Ground Self-Defense Force's peacekeeping mission in South Sudan in May was not made out of security concerns.